 BLINK EXPERIENCE
Immerse yourself for an hour in the world of vision loss. The Blink Experience is an up-close and personal journey into the program services offered by Lighthouse Central Florida. We guarantee you come away with a changed perspective on what it means to live with vision loss.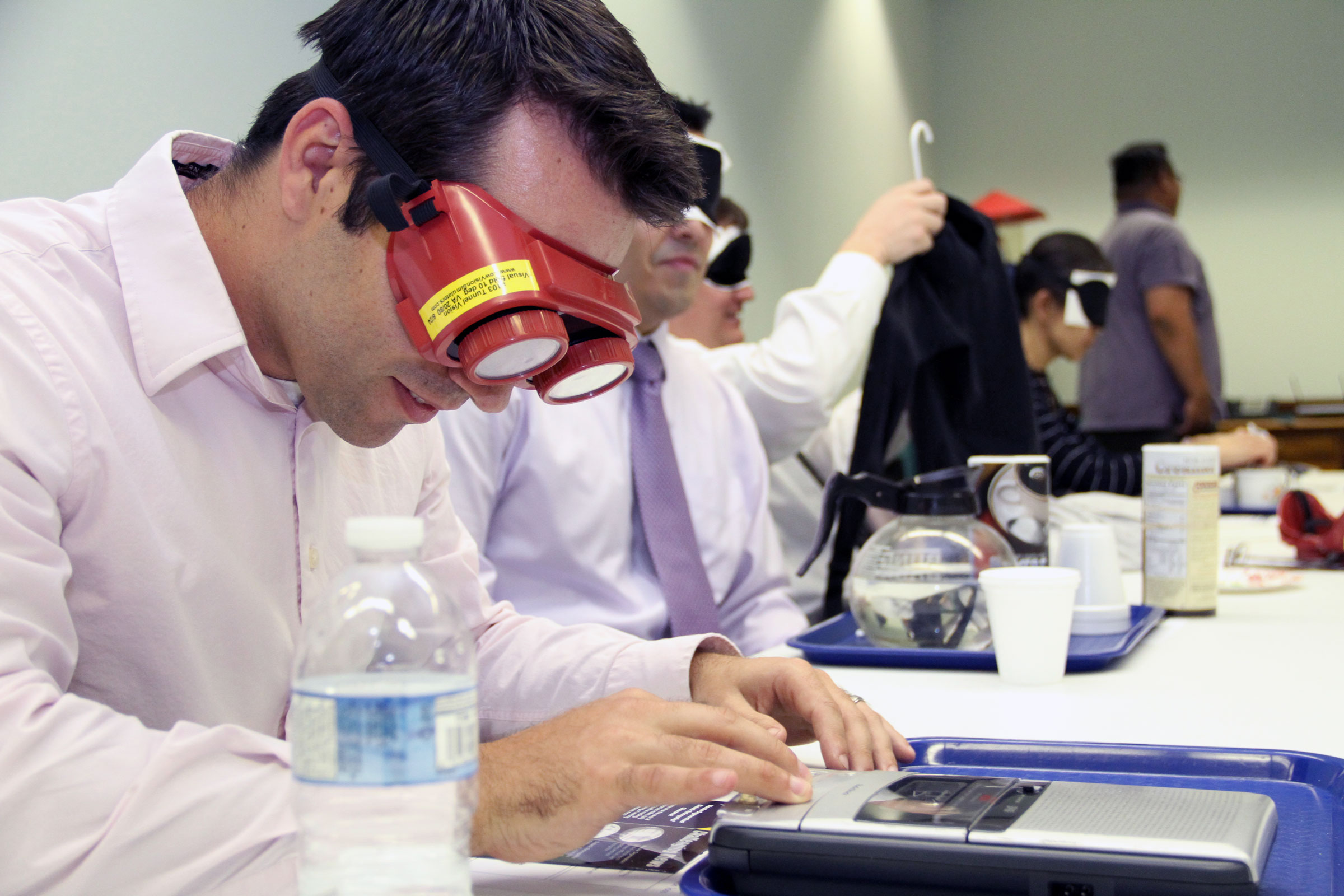 What could you do without sight?
Odds are, you're capable of doing much more than you think!
Join us for a hands-on exploration of how Lighthouse Central Florida teaches, supports, and empowers children, teens and adults living beyond the restrictions of vision loss and blindness.
The Blink Experience - Hands-on Exploration of Vision Services
5:45 - 7:00PM - 215 East New Hampshire St. Orlando, FL 32804
• Experience a free, one hour tour of Lighthouse Central Florida's facilities and an evening of inspiration.
• Drinks and light hors d'oeuvres will be served.
• Seating is limited – so book your visit today!