2021 FESTIVAL OF TREES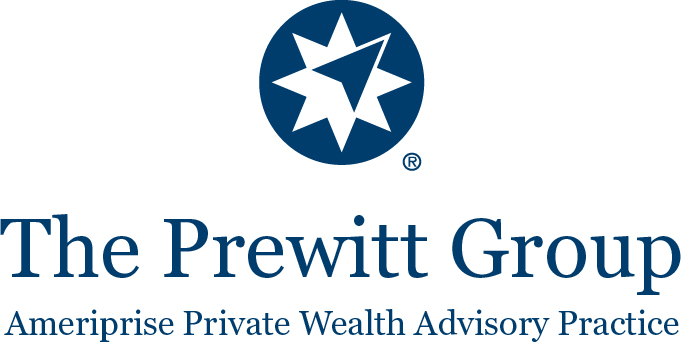 The Prewitt Group is sponsoring Lighthouse Central Florida's participation in the Orlando Museum of Art's Festival of Trees, Sparkling Holidays Traditions.
Lighthouse Central Florida's tree theme is
'FAMOUS PEOPLE WHO SHINE WITH VISION LOSS.'
For 45 years Lighthouse Central Florida has provided education, independent life skills, and job training to more than 100,000 people living with blindness or visual impairment and their families. Through our tree we aim to spotlight famous people that have excelled despite being visually impaired. We hope to serve as a bridge of understanding between the sighted community and people who are blind or visually impaired, while working to remove barriers to inclusion.
---

Thank you Magruder Laser Vision for graciously donating a Dry Eye Treatment Service valued at $1,000 which the owner of the tree will receive.
---

Anyone who signs up to receive our email newsletter between November 13 through November 21, 2021 will be entered into a drawing for a free eye exam from Florida Eye Clinic and 20% off the purchase of one pair of eyeglasses. The winner will be contacted by Lighthouse Central Florida.
---
Thanks again to all of our sponsors for their support and in-kind donations!
These famous people did not let their Visual Impairments hold them back...
---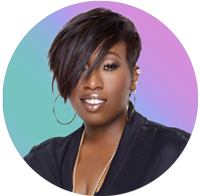 Missy Elliot
Grave's disease is an autoimmune thyroid disease which sometimes causes the eyes to become more prominent and bulge, and in severe forms can even cause loss of vision. Hip-hop musician Missy Elliott experienced this eye-related symptom, but has seen significant improvement thanks to regular eye exams, medical assistance and a healthy lifestyle, she told People Magazine.
---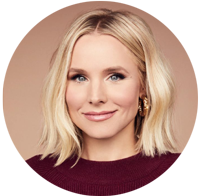 Kristen Bell
Actress Kristen Bell swears you can see her right eye drift on film sometimes—a result of strabismus. In an interview on The Late Late Show, she described how the camera crew often yells out "Wonky," a code word to let her know her right eye is beginning to drift. Bell says the strabismus is most noticeable when she's tired.
---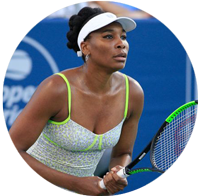 Venus Williams
The famous tennis player has Sjögren's syndrome, an autoimmune disease that affects the body's moisture-producing glands. This often leads to severe dry eye which can cause eye pain, blurry vision, and even lead to infections. Now Williams always brings eye drops on the court with her to help ease discomfort and improve vision.
---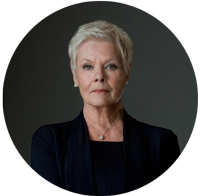 Dame Judi Dench
Diagnosed with dry AMD in one eye and wet AMD in the other, Dench continues her award-winning acting career. She uses various low vision tools and techniques to help maintain independence, such as a mobile app made for people with AMD to read the news. Dench told the Sunday Post, "I just want to go on being mobile, really, and being able to do things. I'm not going to be beaten by my eyes."
---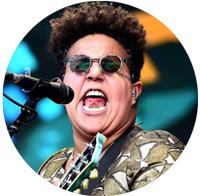 Brittany Howard
The lead singer of the soul-rock band, Alabama Shakes, is blind in one eye. She survived retinoblastoma, a type of eye cancer, as a child. The disease is often genetic, and sadly Howard's sister passed away from retinoblastoma during childhood. To cope, Howard turned to music, which eventually led to her award-winning career. An abnormal white reflection in a childs eye, a wandering eye, or redness and swelling should warrant an immediate visit to the ophthalmologist in any young child.
---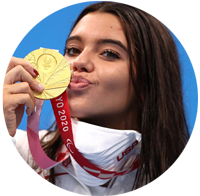 Anastasia Pagonis
American Paralympic swimmer. She represented the United States at the 2020 Summer Paralympics. Pagonis is a world record holder for the 400 meter freestyle. She was originally diagnosed with Stargardt macular degeneration but was later diagnosed with a genetic condition and autoimmune retinopathy, which means her immune system attacks her retinas. By 14, her vision had almost completely deteriorated. She is very active on social media, "I decided that, let me start TikTok, let me start Instagram, and show people that this is blindness, and show people how the visually impaired and blind are and show people how I do things," she said. "How I do my hair, how I do my makeup, how I dress nice."
---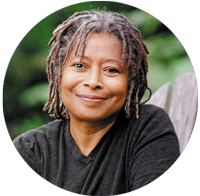 Alice Walker
An accident may have helped Alice Walker become one of America's most beloved authors. She lost vision in her right eye at age eight when her brother accidentally shot her with a BB gun. Embarrassed by the scar tissue, Walker spent more time alone writing poetry. At age 14, she had surgery to remove the scar tissue. Told by the doctor that she might lose sight in both eyes, she later wrote that she "dashed about the world madly…storing up images against the fading of the light." She went on to write "The Color Purple," which won the National Book Award and the Pulitzer Prize for fiction in 1983.
---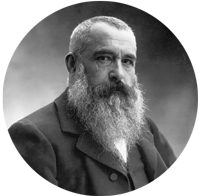 Claude Monet
The famous artist known for his scenic oil paintings had cataracts for many years. A cataract is a natural aging change of the eyes, which causes the lens to grow and become yellow/brown as it worsens. A symptom of cataracts is blurry vision and seeing colors that are dull or with a yellow-tint, which some believe impacted his art. He eventually had a successful cataract surgery.
---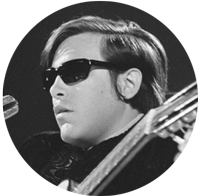 Jose Feliciano
Known for the Christmas classic, "Feliz Navidad," musician Jose Feliciano lost his sight as a child due to untreated glaucoma. In an interview with Hawaii Public Radio, Feliciano, who began playing guitar at age nine, says he is grateful for "being born with vision," even without his eyesight. "Vision is also what you feel inside and that's what makes a great visionary."
---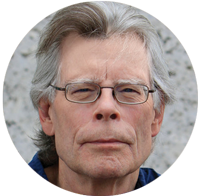 Stephen King
The well-known horror writer has age-related macular degeneration (AMD). The disease begins in a part of the retina called the macula, causing the loss of central vision. Risk factors may include smoking, age, UV light exposure and genetics.
---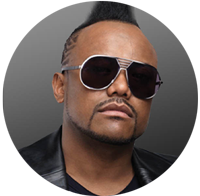 Apl.de.ap
The Black Eyed Peas have played around the world, performing hits like "Boom Boom Pow" and "I Gotta Feeling." But rapper Apl.de.ap usually couldn't see the audience. He was born with nystagmus, which causes involuntary eye movement, and was legally blind in both eyes. "I'm comfortable not using my vision," he told People magazine. In 2012, he had artificial lenses implanted in both eyes to improve his vision. Apl.de.ap (real name Allan Pineda Lindo, Jr.) helped found the Black Eyed Peas in 1995. Their infectious mix of pop and rap made them one of the world's best-selling bands, with multiple #1 hits in dozens of countries.
---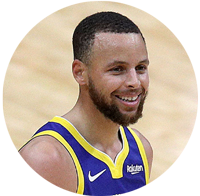 Stephen Curry
Professional basketball player Stephen Curry was diagnosed with keratoconus, a condition where the cornea, the clear cover of the eye, becomes thinned and cone shaped over time. It is progressive through adolescence and early adult hood. Luckily, he underwent a procedure called corneal crosslinking, to strengthen his corneas. With the help of specialized contact lenses, this has helped improve his vision. The athlete told The Athletic that although squinting on the basketball court was beginning to feel normal, corrected vision improved his game.
---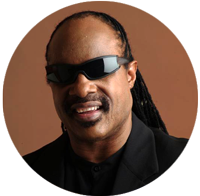 Stevie Wonder
The famous musician was born blind due to a rare condition called retinopathy of prematurity. The eye disease can occur in premature babies and is when abnormal blood vessels grow on the retina in the back of the eye. Despite the disease, Wonder is one of the most successful musicians of his time. He holds many recognitions, including the Library of Congress' Gershwin Prize for Popular Song awarded to him by President Barack Obama.
---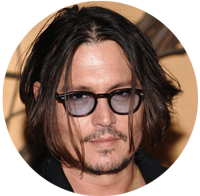 Johnny Depp
When Johnny Depp first swash buckled across the screen as Captain Jack Sparrow in "Pirates of the Caribbean," he had a secret – he's blind in one eye and near-sighted in the other. It wasn't until a 2013 interview in Rolling Stone magazine that he revealed his visual impairment. "I've never had proper vision," he said. "Everything is just very, very blurry." Depp has long been one of Hollywood's biggest (and quirkiest) stars. In addition to the successful "Pirates of the Caribbean" franchise, he starred in "Alice in Wonderland," "Sleepy Hollow" and "Edward Scissorhands."
---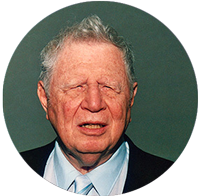 Dr. Abraham Nemeth
Dr. Nemeth, who was born blind, developed a system in 1952 for blind people to read and write mathematics called the Nemeth Braille Code for Mathematics and Science Notation. The abacus, was an instrument some people with visual impairments also use for counting.
---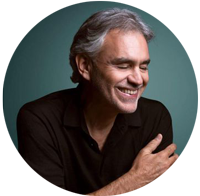 Andrea Bocelli
Italian tenor noted for his unique blend of opera and pop music. From a young age Bocelli was afflicted with congenital glaucoma. He began taking piano lessons at age six and later played flute and saxophone. At age 12 he became totally blind after suffering a brain hemorrhage as the result of a soccer accident.
---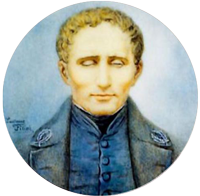 Louis Braille
Louis Braille is the inventor of the braille code. He was born on January 4, 1809, in Coupvray, France. At the age of 3, while playing in his father's shop, Louis injured his eye on a sharp tool. Despite the best care available at the time, infection set in and soon spread to the other eye, leaving him completely blind. Barely 16, Braille, then a student at the National Institute for Blind Youth in Paris in 1825, spent every waking moment outside class poking holes in paper, trying to come up with a more efficient way to represent print letters and numbers tactually.
---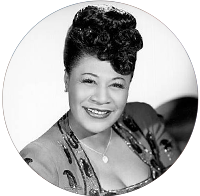 Ella Fitzgerald
Known as the First Lady of Song, this award-winning jazz singer suffered from advanced diabetes. The disease came with many health complications for Fitzgerald, including loss of vision. Diabetic retinopathy happens when high blood sugar levels damage blood vessels in the retina and can lead to bleeding and swelling inside the eyes.
---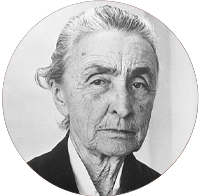 Georgia O'Keeffe
A famous painter known for her contributions to American modern art, O'Keeffe refused to give up her artistic vision once her eyesight began to decline from AMD. Instead, she hired assistants to help her mix her paints and eventually picked up sculpting as a new art form.
---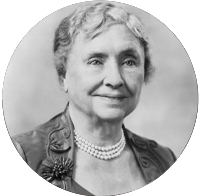 Helen Keller
Helen Adams Keller (June 27, 1880 – June 1, 1968): Helen Keller was an American author, activist and lecturer. She was the first deaf/blind person to graduate from college. She was not born blind and deaf; it was not until nineteen months of age that she came down with an illness described by doctors as "an acute congestion of the stomach and the brain", which could have possibly been scarlet fever or meningitis. The illness did not last for a particularly long time, but it left her deaf and blind. Keller went on to become a world-famous speaker and author. She is remembered as an advocate for people with disabilities amid numerous other causes.
---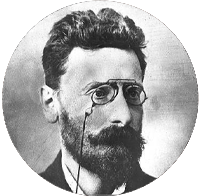 Joseph Pulitzer
Joseph Pulitzer (April 10, 1847 – October 29, 1911): Joseph was a Hungarian-American publisher best known for posthumously establishing the Pulitzer Prizes (along with William Randolph Hearst) and for originating yellow journalism. In 1882 Pulitzer purchased the New York World, a newspaper that had been losing $40,000 a year, for $346,000 from Jay Gould. Pulitzer shifted its focus to human-interest stories, scandal, and sensationalism. At the age of 42 Joseph became blind due to retinal detachment leaving him no choice but to retire.
---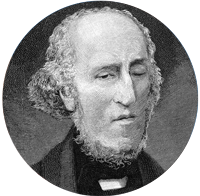 Joseph Plateau
Joseph Plateau (October 14, 1801 – September 15, 1883): Joseph Plateau was a Belgian physicist. In 1836, Plateau invented an early stroboscopic device, the "phenakistoscope". It consisted of two disks, one with small equidistant radial windows, through which the viewer could look, and another containing a sequence of images. When the two disks rotated at the correct speed, the synchronization of the windows and the images created an animated effect. The projection of stroboscopic photographs, creating the illusion of motion, eventually led to the development of cinema. Fascinated by the persistence of luminous impressions on the retina, he performed an experiment in which he gazed directly into the sun for 25 seconds. Consequently, he lost his eyesight later in his life.
---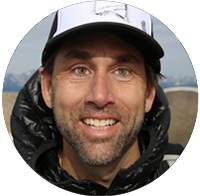 Erik Weihenmayer
Erik Weihenmayer, the only blind person to climb the Seven Summits, achieved another historical first last September: solo kayaking the Grand Canyon. Alongside blind Navy veteran and kayaker Lonnie Bedwell, the two adventurers were able to navigate the 277-miles of the Colorado River with the help of their team. After years of training, they were able to triumph through the rough waters and overcome adversity. Where did Erik's strength and determination to overcome his blindness come from? Now as an accomplished adventurer, author, and motivational speaker, Erik took some time to reflect with APH CareerConnect. "I went blind at 13, and I was kind of stubborn. I guess I had a rebellious mind. I didn't really want to be blind. That's probably a repeating story for a lot of people who go blind," Erik explained.
---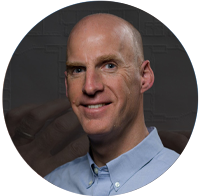 Chris Downey
Chris Downey is an architect who designs buildings with acoustics and accessibility in mind. When Chris lost his vision suddenly 10 years ago due to a brain tumor, he stayed in his field and applied his new sense of space to his designs. Chris embraced tools such as a long cane and he networked with successful professionals who were also visually impaired. Chris began using tactile floor plans and has designed impressive, accessible buildings such as the San Francisco LightHouse for the Blind and Visually Impaired and the Duke Eye Center. "I'm absolutely convinced I'm a better architect today than I was sighted."
---