"Charting a course for Living, Learning and Earning with vision loss – this is Lighthouse Central Florida at its core!"
OUR MISSION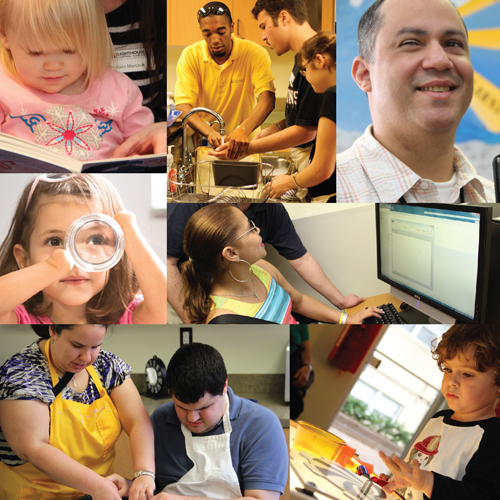 Chances are you, or someone you know, will experience some form of vision loss over your lifetime. Because of an aging population and increased life expectancy, studies forecast that in the state of Florida alone the occurrence of vision loss from eye disorders is expected to more than double in the next three decades.

The health care costs associated with these eye disorders are astronomical. Lighthouse Central Florida is the only private nonprofit in the region that can help mitigate these costs by providing vision specific rehabilitation to residents of Orange, Osceola, and Seminole counties who live with blindness or some form of vision loss.

Our services are not just for seniors or people who are totally blind.

Lighthouse offers an optimal blend of proven rehabilitation training and real world application to help individuals of all ages, who live with any degree of vision loss, adjust to their reality with grace and confidence so that they can remain active, productive members of our community.
OUR PROCESS