Lighthouse Partners with P&G to Deliver COVID-19 Relief Kits to Central Floridians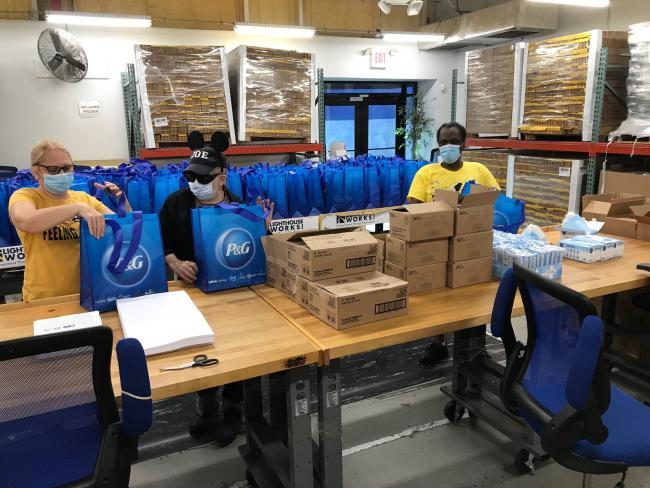 Dear Friends,
This week consumer goods brand, Procter & Gamble (P&G), donated over 2000 home cleaning and personal care products to Americans who live with vision loss and who have been constrained by the impact of the pandemic.
I am so proud to announce that fulfillment specialists at Lighthouse Works volunteered their time and labor to assemble over 300 of these emergency relief care packages for distribution locally.
This public-private initiative was coordinated at the national level by the American Council of the Blind (ACB) and other advocacy groups including those associated with the National Industries for the Blind (NIB).
WATCH short 'Thank-You' video to partners involved: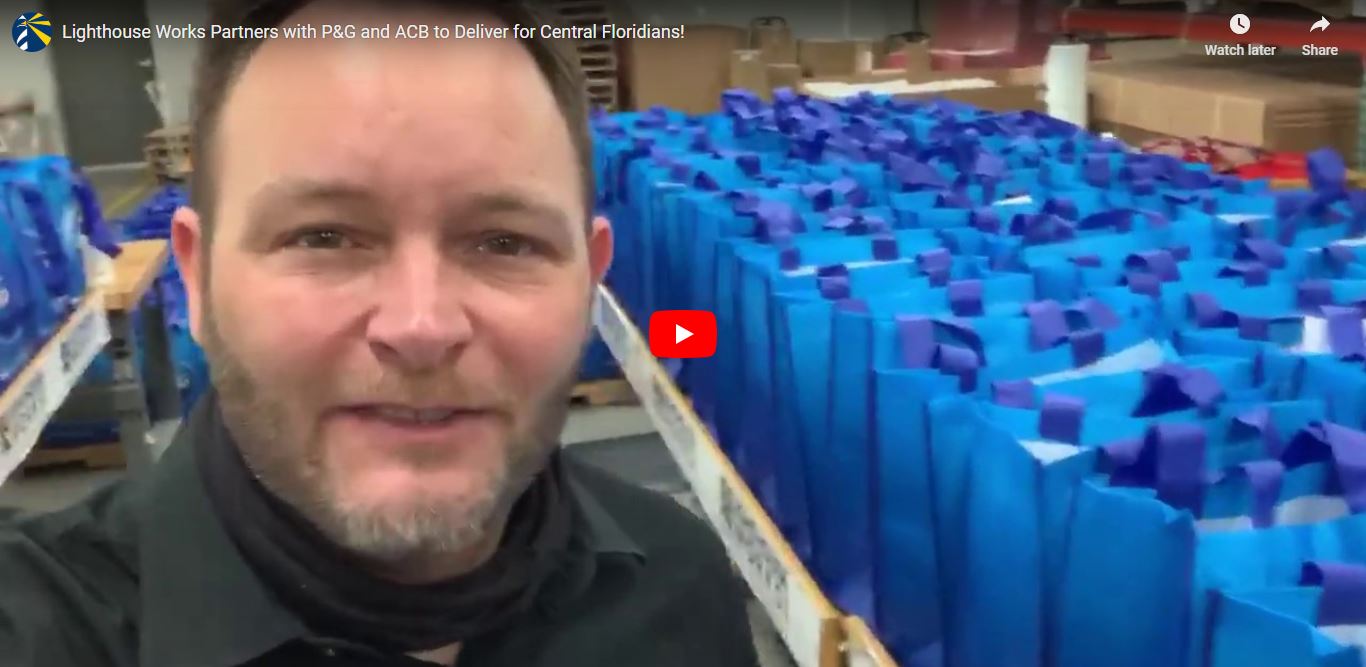 According to the ACB's press release on the initiative:
"The partnership grew out of a deeper understanding in how the increased demand for home goods and a breakdown in the supply chain significantly impacted individuals who relied on delivery services and public transit to secure their most basic needs.
"Social distancing guidelines have further constrained the independence of people who are blind from moving safely and freely in the community."
The relief packages include items like: laundry detergent, household cleaners, body wash, shampoo and a protective mask.
"Thank you to Lighthouse Works for helping our blind and visually impaired community in Central Florida receive these necessary supplies", said Dan Spoone, president, American Council of the Blind (ACB) Orlando chapter and Lighthouse Central Florida board member.
"The collaboration between corporate partners and Lighthouse Works will really help make a difference for our friends and neighbors."
If you live in the Central Florida region and are interested in receiving one of these relief packages, please contact Sheila Young at: sheilayoung125@att.net
Your support of vision rehabilitation services at Lighthouse Central Florida--especially during times of crisis and uncertainty--ensures that uninterrupted services and training continues for Central Florida's community of blind and visually impaired babies, children, teens, adults and seniors.
See what YOU can make possible with your donation to Lighthouse Central Florida!
Please take good care of yourselves and your families.
Thank YOU!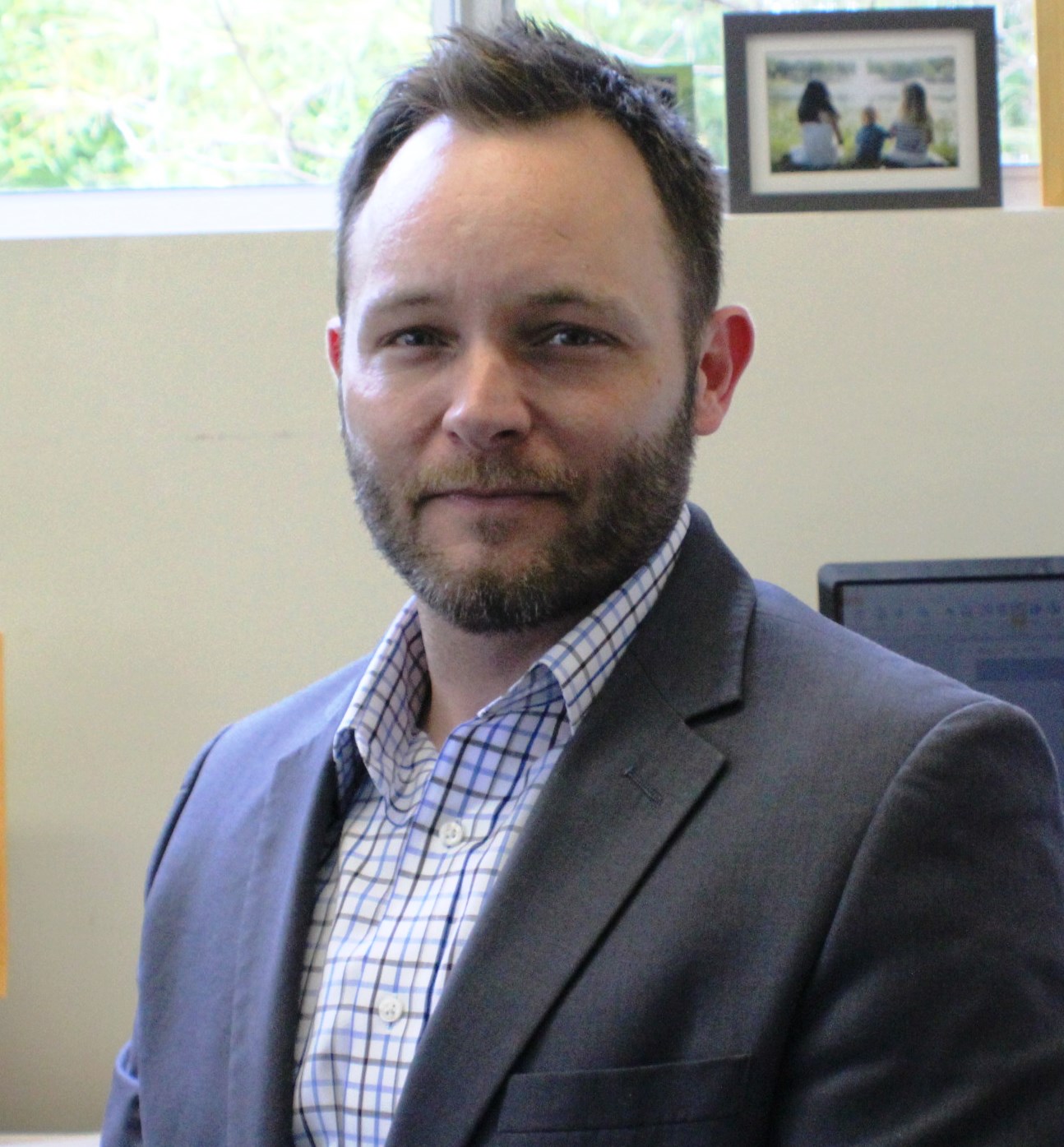 Kyle Johnson
President & CEO
Lighthouse Central Florida