Observing International Assistance Dog Week

Dear Friends,
This week is International Assistance Dog Week (IADW). It's a time meant to recognize all the devoted, hardworking assistance or guide dogs helping individuals mitigate their disability related limitations.
This post comes from Elaine Mara, an employment services career counselor here at Lighthouse. Elaine works to get teen and adult clients, who live with vision loss, the training they need to secure gainful employment.
My guide dog Kaylie, is a smart, energetic, hard-working almost four-year-old black and tan German Shepherd. Born and raised in New York, she was trained at Guiding Eyes for the Blind in Yorktown Heights while I was living with and working my second Guiding Eyes dog, Sis, a black Labrador retriever who unexpectedly retired after serving as my partner for three years.
Partnering with a guide dog was one of the best decisions I made for myself back in 2014, after losing a significant amount of vision and realizing that I wanted another pair of eyes watching out for me as I made my way through life.



A guide dog is so much more than a mobility aid. Sure, Kaylie is an expert navigator and can find targets like doors and stairs, people we know, and places we frequent, but she also finds something else for me: my smile and joy.
I live alone in a one-bedroom apartment and, since COVID swept the country, have been working from home since mid-March. If Kaylie, or another guide dog, hadn't been in my life during this time, I wouldn't have a reason to leave my apartment, to go for walks every day, and find my smile and joy.
She makes everything better: the hours spent at the computer overseeing summer work experience for our teenagers and helping adult clients produce a résumé that not only captures their unique skills and experiences, but helps them get back out in to the community after experiencing vision loss is all made more fun with Kaylie laying at my feet, reminding me to get up and get out of the apartment and go for a walk, even if it is only to take her outside to do her business.
Outside is outside and is much more important now than ever before. And experiencing outside with a guide dog by my side has made this social distancing thing much more bearable.
Your support of vision rehabilitation services at Lighthouse Central Florida--especially during times of crisis and uncertainty--ensures that uninterrupted services and training continues for Central Florida's community of blind and visually impaired babies, children, teens, adults and seniors.

See what YOU can make possible with your donation to Lighthouse Central Florida!
Thank YOU!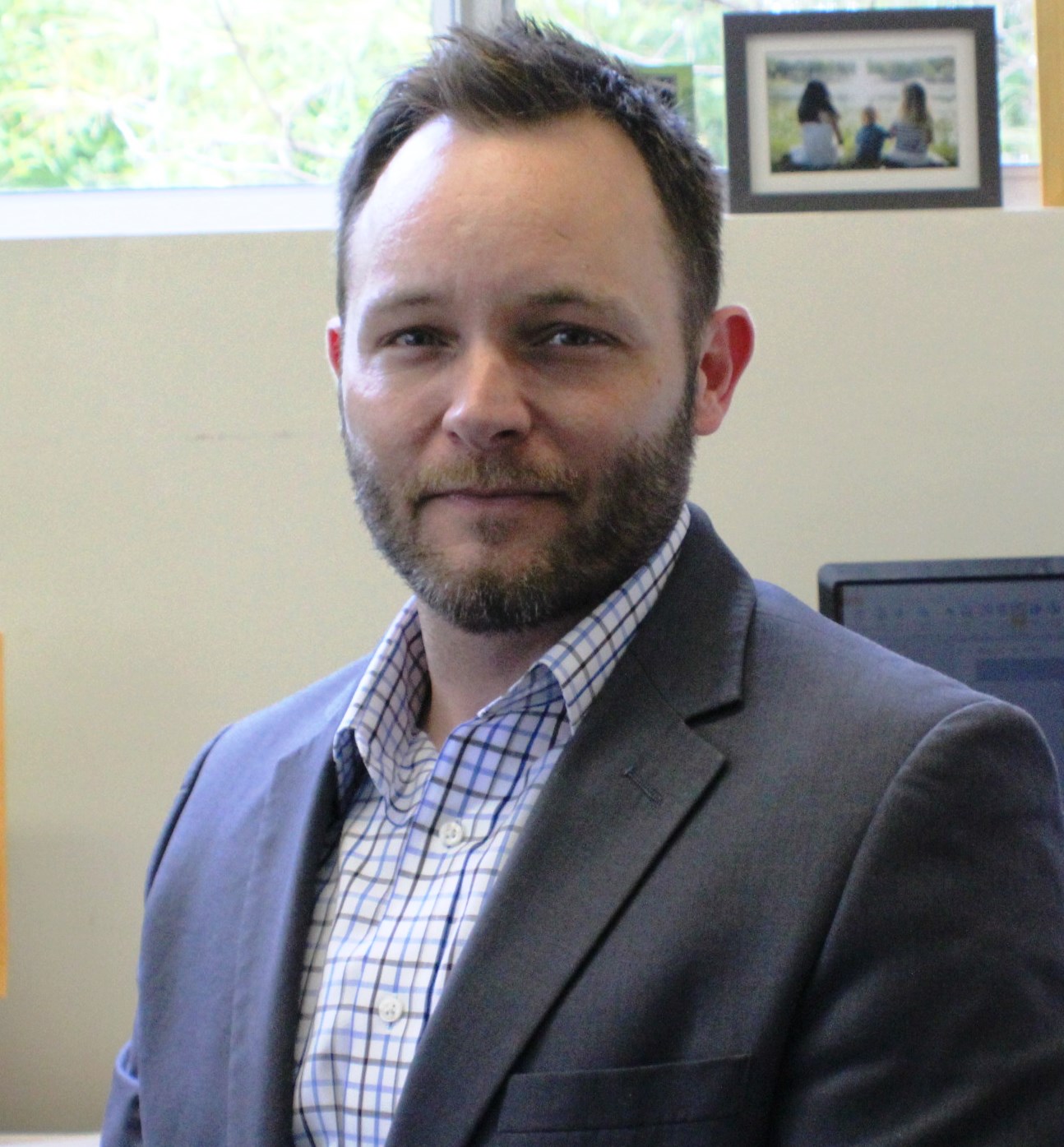 Kyle Johnson
President & CEO
Lighthouse Central Florida