Giving Thanks for YOUR Support of Lighthouse!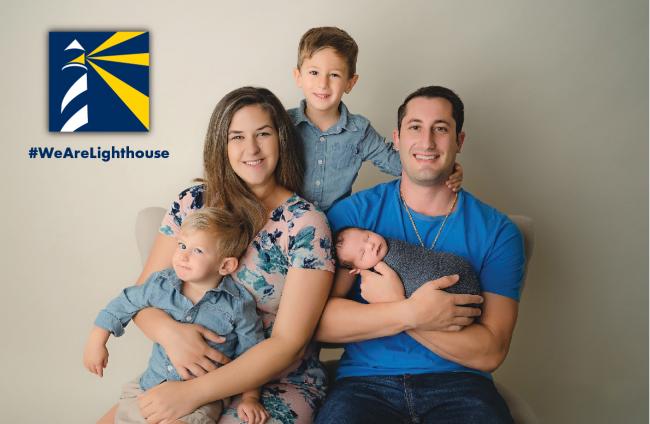 Dear Friends,
We are the Abriolas. I'm Christina and my husband is Ronald. We have three boys, Ronnie 4, Matthew 2 and Christopher 1. When Matthew was just five weeks old he was diagnosed with multiple eye conditions that severely impair his vision. His doctor referred us to the Early Intervention program at Lighthouse Central Florida.
Early Intervention services at Lighthouse are provided to babies and children from birth through age five. In these times of uncertainty, we are incredibly thankful for the guidance of Martha, who is Matthew's Early Intervention Mentor at Lighthouse.
Martha, is amazing! I love that she loves what she does. Even when COVID-19 moved our sessions virtual, she was constantly introducing new tools and ways to keep Matthew engaged in his sessions. She is dedicated to Matthew's progress and we're so grateful. He is learning and progressing so much!
This holiday season please consider making a donation to Lighthouse. Their services—especially now--are critical in preventing unnecessary developmental delays due to vision impairment and provide hope to families like ours.
Give today and your gift will be doubled through a generous matching grant from the Joseph G. Markoly Foundation.
Thank YOU for your support!
Christina Abriola
Mother