''Tis the Season for THANKS!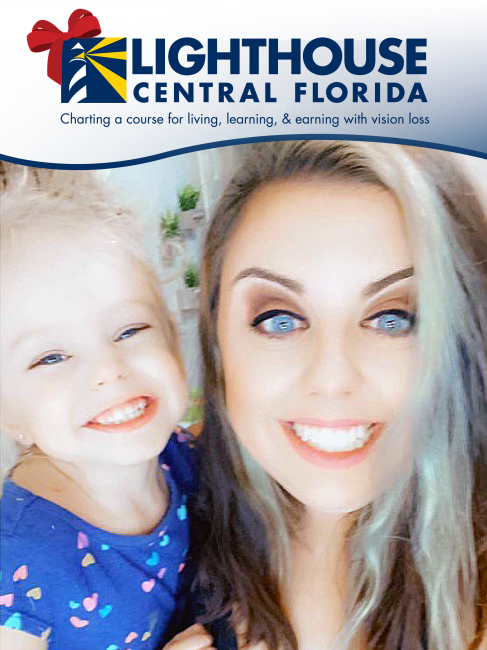 Dear Friends,
My name is Kayla, you likely don't know me, but we do share one thing in common…Lighthouse Central Florida.
In this incredibly challenging year of pandemic, my family and I have so much for which to be thankful, and a big part of that gratitude must be extended to YOU and donors like YOU who support the Lighthouse mission!
My 3 year-old daughter Maddalena, is part of Lighthouse's Early Intervention program — a service that remained safely available to our family throughout this unprecedented year. I'm so grateful for that.
Little Maddalena is smart, sassy, energetic and most of all strong! She came into this world nine weeks premature in an emergency C-section. The many complications at her birth led to some scary diagnoses including vision loss.
We were told by our doctors that Maddalena would be severely disabled and would never walk, talk or eat normally. But she has wowed us all! Through intense physical and occupational therapy, Maddalena is doing things we never thought she'd do. And at Lighthouse she is learning to effectively use her remaining vision in order to keep pace with her sighted peers.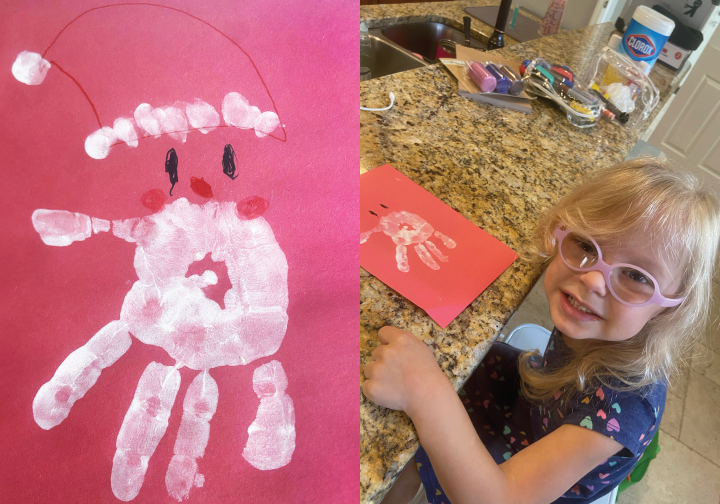 Maddalena's mentor at Lighthouse is Miss Brittany. She's so kind and gentle with Maddalena and my husband and I appreciate everything she does for our sweet girl especially during this hard time. Lighthouse has been a real blessing to our family.
Would you consider renewing your support of Lighthouse Central Florida today during this season of giving? Your donation will help restore hope while delivering crucial, no-fee services to families like mine. Services that are only available through Lighthouse Central Florida.
THANK YOU for your generous support. Your gift helps ensure that every child and adult will continue to receive full, safe access to vision rehabilitation services in 2021.
Sincerely yours,
Kayla Cason
Maddalena's mom