New Lighthouse Works Business Line A Timely Addition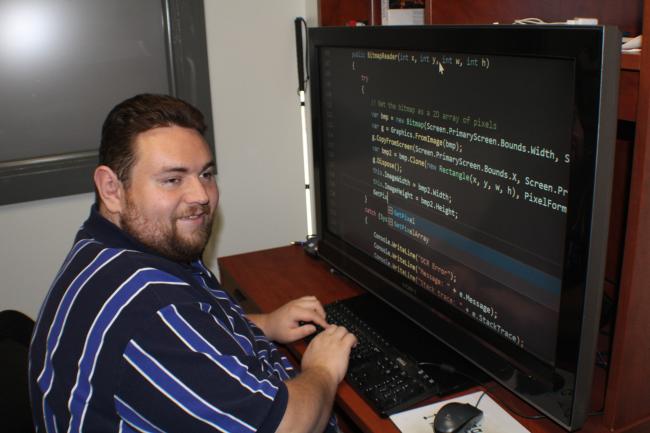 Earlier this year, Mike Fox, a software developer at Lighthouse Works, made a presentation at the annual Assistive Technology Industry Association (ATIA) conference here in Orlando. The ATIA is the largest international conference showcasing the best in assistive technology tools and services. Attendees gather from across the world to hear from the biggest names in assistive technology (AT) about the latest trends and methods, as well as view state of the art AT tools and services in the exhibit hall.

Mike's presentation, titled, "A New Approach to Web Accessibility", outlined his innovations to streamline and make accessible digital workflows for Lighthouse call center agents who are visually impaired. Mike also happens to be legally blind.

Out of this presentation the leadership team at Lighthouse Works began exploring the feasibility of offering these types of services to companies who used similar applications or whose website were inaccessible to users who are blind or visually impaired. This past summer the Information Technology (IT) consulting line of business was launched to offer exactly these kinds of services to companies, large and small, with an emphasis on custom software development related to usability and accessibility of applications, platforms and workflows.

So why is any of this important?

Well, according to The Wall Street Journal, more than 240 businesses nationwide have been sued in federal court since the start of 2015 concerning allegedly inaccessible websites for users who are blind or visually impaired.

Retail and restaurant seem to be the industries most targeted for litigation. This trend truly underscores the importance of the new business line at Lighthouse Works with its focus and expertise in accessibility compliance standards.

Plans are underway to launch a major marketing campaign to take advantage of this emerging market and national trend toward compliance with ADA standards. To find out more, or to learn how your company can contract with Lighthouse Works please contact Kaleb Stunkard at kstunkard@lighthouseworks.org.