Motivational Moments with Dr. O'Neal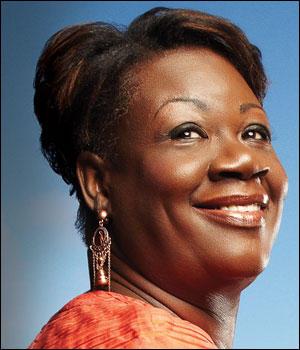 In keeping with her role as Lighthouse Ambassador, Dr. Lucille O'Neal will be taking to the airwaves of Central Florida with a new radio segment titled Motivational Moments with Dr. O'Neal.

As part of her one-year tenure as an ambassador, Dr. O'Neal has agreed to educate herself as much as possible on issues that directly impact the blind and visually impaired (BVI) community of Central Florida. Dr. O'Neal will endeavor to do this by interviewing Lighthouse clients, family members and staff about their journey with blindness and vision loss and the challenges and adjustments they've had to make to live beyond the perceived restrictions of vision loss.

Motivational Moments with Dr. O'Neal will premier on Sunday July 2nd at 7:00 PM on the Blind & Beyond Radio Show which airs on WOKB 1680 AM. Dr. O'Neal's first guest will be Roderick Thomas, a Lighthouse client who is currently a law student at the Florida Agricultural and Mechanical University's School of Law. Be sure to tune in!

DETAILS ON HOW TO LISTEN LIVE BELOW:

Blind and Beyond Radio Show, Inc. is a 501(c)(3) non-profit organization.

www.blindandbeyondradioshow.org

https://www.facebook.com/www.blindandbeyondradioshow.org

Showtime: Every Sunday evening from 7pm to 9pm Eastern Time!

Stream show live at wokbradio.com, Tune-in Radio or just click on Listen Live on our home page at www.blindandbeyondradioshow.org

Listen only: Call 518-712-0057 No app needed!!