Coffee for a Cause!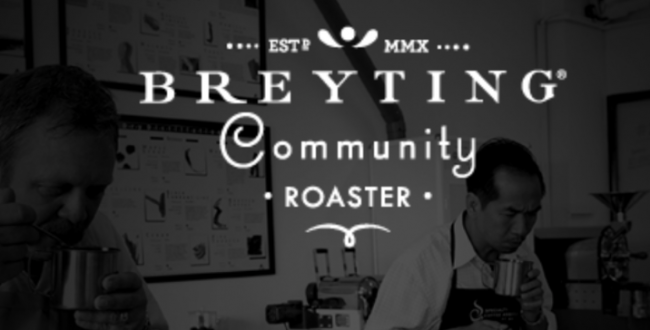 "When life gives you lemons, trade them for coffee." ~Anonymous
Lighthouse Central Florida is excited to partner with Deland-based roastery, Breyting Community Roaster, for a fundraising initiative meant to support Lighthouse programs through the sale of specialty, organic coffee.

Founded in 2006, Breyting means, "change" in Icelandic, and speaks to the company's ambition to create economic, social and environmental change. 
"We excel in coffee fundraising! In fact, we started out using coffee as a way to support our own activism and quickly realized thousands of other organizations shared our struggle to find consistent benefactors for donations," says Ric Von Coven, Founder and CEO of Breyting Community Roaster.
"Over the years we grew and matured, resulting not just in a better coffee service to our customers, but a greater impact in our push for social change. When we help nonprofits with their funding needs, it allows us to fund our activism. Exponential progress through collaboration."
"We wholeheartedly believe in removing the barriers to inclusion for groups who are marginalized—and we love the work that Lighthouse does to promote inclusion for persons who live with blindness and vision loss."
Breyting offers five organic coffee blends each with unique flavor profiles, funky packaging and even some celebrity endorsement!  Fred Schneider's Monster Blend was crafted by The B-52s front man, Fred Schneider, and there's a dark roast endorsed by vampy horror hostess icon, Elvira, Mistress of the Dark.
Here's how the partnership works: 
Go to: www.communityroaster.com/organic-coffees OR call a Breyting customer service rep:  (407) 902-3208
Select the blends you want (2-pack minimum per order)
At checkout enter or reference CODE: Lighthouse CFL
Through your purchase of a 2-pack order, Breyting will donate $5.00 to support Lighthouse Central Florida.  So now that cup of joe comes with some added benefit beyond the much needed coffee buzz!